Insurance in Newtown, CT
Types of Services Offered
Personal Coverage
Motorcycle Insurance
Condo Insurance
Business Coverage
Property and Business Programs
Apartment Houses Insurance
Bed and Breakfasts Insurance
Barber/Beauty Shops Insurance
Bars and Taverns Insurance
Book Store/Video Store Insurance
Car Washes Insurance
Churches Insurance
Club Programs Insurance
Condos/Town Homes
Convenience Stores Insurance
Day Care Centers Insurance
Exercise Centers Insurance
Health Clubs Insurance
Grocery Stores Insurance
Laundromats Insurance
Martial Arts Studios Insurance
Motels/Hotels Insurance
Pawn Shops Insurance
Pool Halls Insurance
Restaurants/Delis Insurance
Retail Shops Insurance
Tanning Salons Insurance
Warehouses Insurance
Vacant Property Insurance
Proudly Serving Clients in Newtown, CT, 06470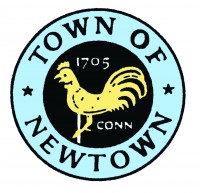 If you are searching for an insurance agency in Newtown, CT offering security and peace of mind to protect everything you have worked hard for, State Wide wants to be your new Insurance Agency for all of your personal Insurance needs. Statewide also offers business owners options for nearly every business venture that your company may face.
Contact Us today to help determine what coverage best suits your needs.
Call us Locally in Newtown at (203) 440-9550 or Toll Free at 1-800-646-1240.